MU lounges
The Memorial Union has several lounges throughout the facility, most known is the Scoular Study located on the main level.
Scoular Lounge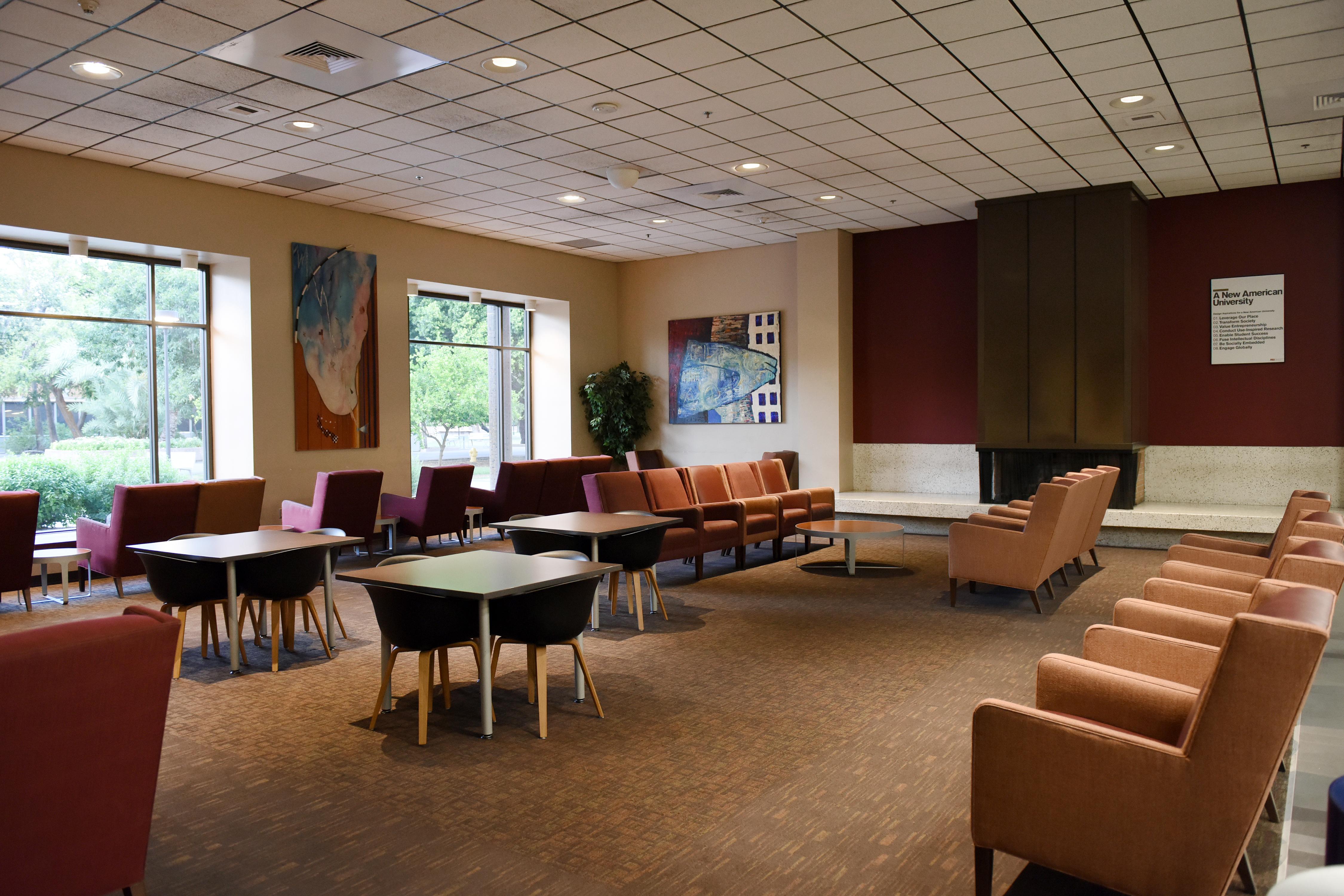 Scoular Lounge named after the Memorial Union's first director, Cecilia Scoular, is a popular place for students and staff to gather.  Boasting views of Cady Mall, large windows, high backed chairs, and a fireplace providing a nice glow from November to March, this area continues to provide a serene space for rest, relaxation, and collaboration. 
Lower Level West Lounge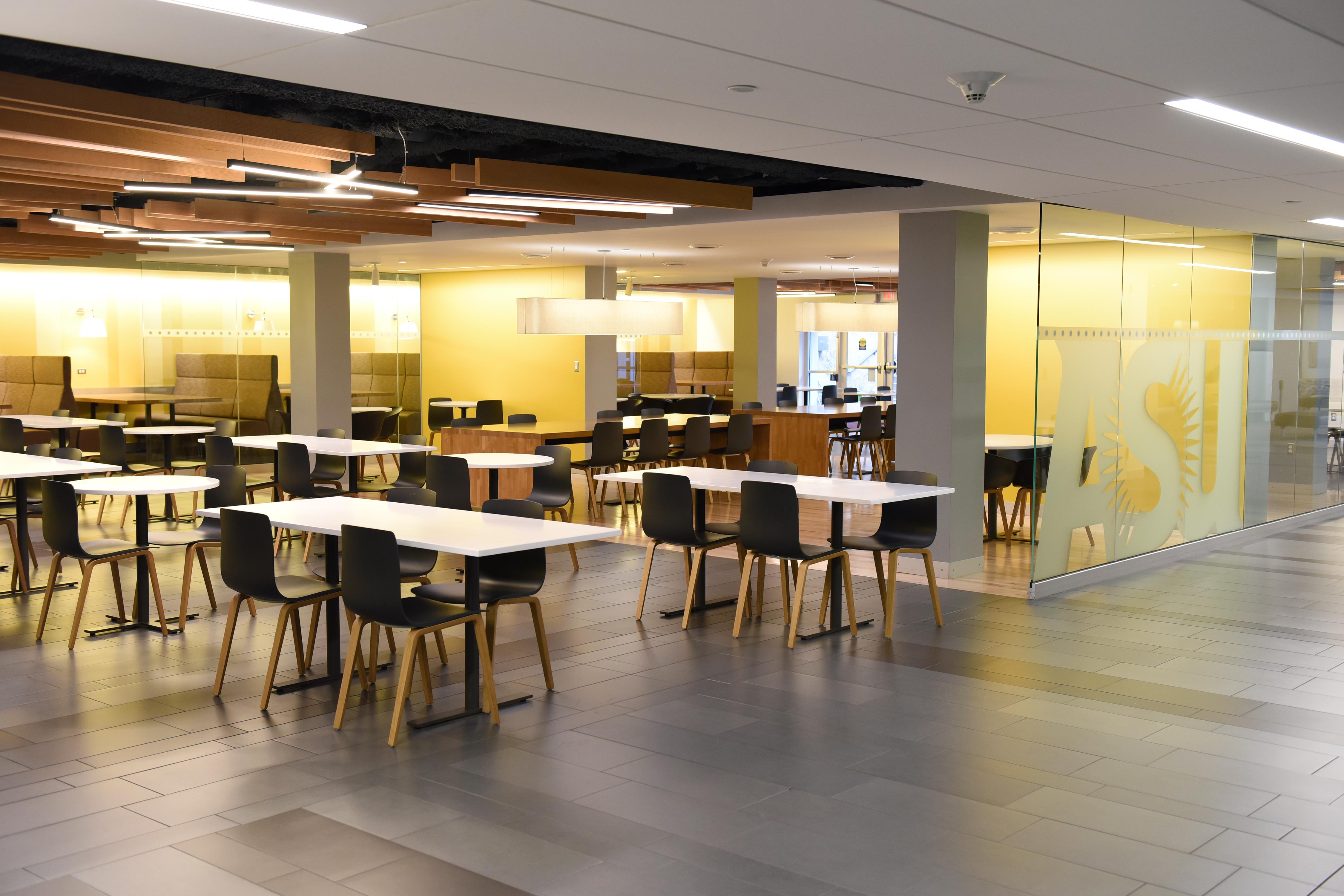 Located just west of our Lower Level Dining Facilities, the Lower Level West Lounge is sprinkled with high top tables, dining tables, and dining booths. This lounge is the preferred place for students, staff, and faculty to enjoy their meals at the Memorial Union. The area also houses two of our meeting room spaces, which are available to book through Event and Meeting Services.  On the east side of the lounge, you will find vending machines, microwaves, and private lactation rooms for nursing mothers as well as more relaxed seating options. 
Lower Level Sparky's Den Collaborative Space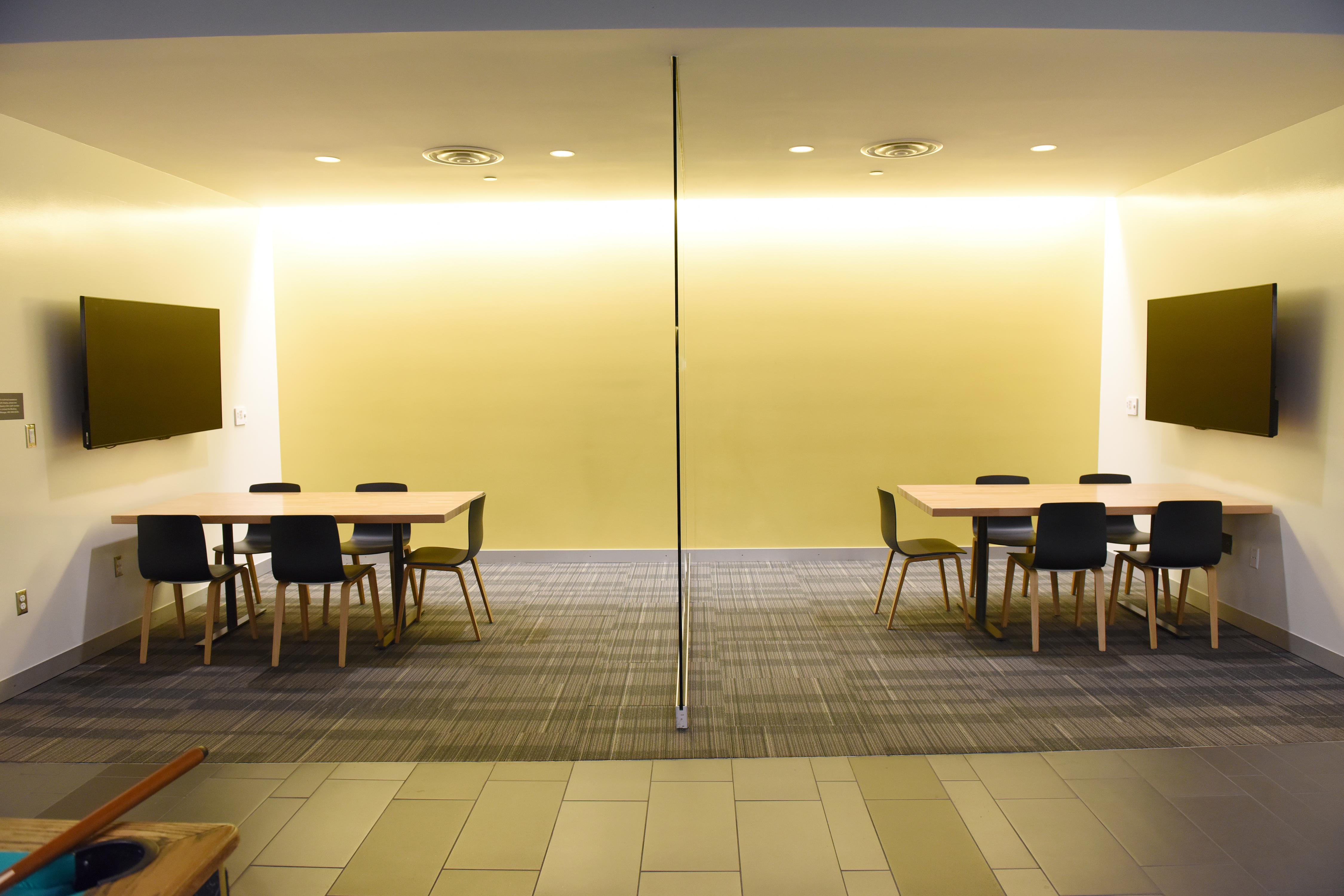 Sparky's Den has been a space for recreation, entertainment, and fun throughout the years and through many different phases. The most recent update added 7 collaborative spaces open for use on a first come, first serve basis. Each space has its own TV with hookups to connect your laptop, gaming console, or other devices. Grab a group of friends between classes and have some fun. 
Aside from the new features, Sparky's Den continues to provide billiards and table tennis. Equipment can be checked out with a valid I.D. at a rate of $4/hour during normal hours of operation. This area can also be rented through Event and Meeting Services for special events. 
While spending time in Sparky's Den, admire the artwork from local artists and sustainable materials. Want to know more? Go to the lower level of the MU and check it out for yourself.
MU lounges are intended for the use of ASU students, faculty, staff and accompanied guests. All users of the MU Lounges must be able to provide a valid ASU issued I.D. and comply with ASU policies, including SSM 801-01, which prohibits disruptive or inappropriate behavior or use of the MU.
Individuals violating ASU policies will be asked to leave and may face other sanctions.