Student Accessibility and Inclusive Learning Services
To enhance the quality of students' educational experience by ensuring accessibility for all programs and services
Student Accessibility and Inclusive Learning Services
ASU Student Accessibility and Inclusive Learning Services provides support and access to students with disabilities for programs and services, consultation and guidance for faculty and staff, and training and engagement opportunities to increase awareness and ensure accessibility.
COVID-related accommodations
For the latest information regarding ASU Coronavirus updates and frequently asked questions, please visit ASU Health Services COVID-19 information page.
If you are feeling sick, stay home and contact ASU Health Services, who will advise you about scheduling a telehealth or in-person appointment. Health Services can be reached at 480-965-3349, and more information is available at https://eoss.asu.edu/health.
You should also contact your instructors to inform them of your absence from class and inquire about how to keep up with your class and coursework. Instructors should be prepared to provide accommodations to students who are unable to attend class due to COVID-19 or other illnesses. This may include access to class recordings, participation via Zoom while isolating or quarantining, supplementary materials or assignments, etc.
We understand that students with disabilities, including those with chronic health conditions, may be impacted differently by COVID-19. Student Accessibility and Inclusive Learning Services is available to assist and provide support as we navigate the complexities of the COVID-19 virus.
To request disability or medical-related accommodations related to COVID-19, please complete our Registration Form. Once you submit the registration form we will follow up with you to set up an initial appointment to discuss your situation individually.
Should you have additional questions, you may also contact Student Accessibility and Inclusive Learning Services directly by emailing Student.Accessibility@asu.edu or by calling (480) 965-1234.
Religious Accommodations
To request religious accommodations please complete our Religious Accommodation Request Form. Once you submit the completed form to Student.Accessibility@asu.edu we will review and follow up with you regarding next steps.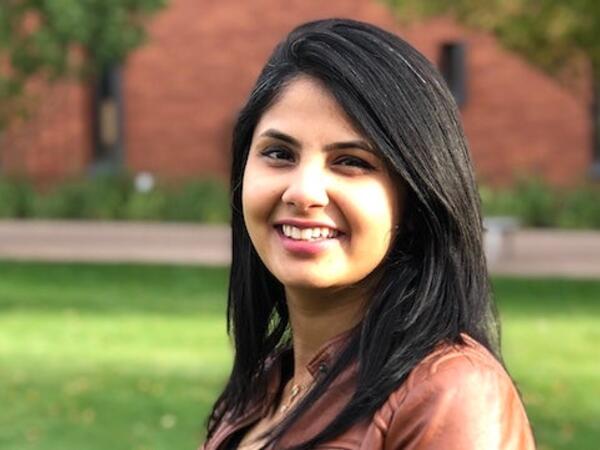 Visually impaired ASU grad is leading research in an undeveloped field
Bhoomika Bhagchandani is paving the way in visually impaired communication studies. She recently completed her doctorate in human communication, presenting her dissertation on air travel experiences for people with visual disabilities.
Her inspiration to research this topic came after her first independent journey traveling internationally, where she discovered the difficulties visually impaired individuals face when traveling in an airport.
Frequently Asked Questions
Information for faculty and staff
Visit us
For convenience, students will find offices located at the Downtown, Polytechnic, Tempe, and West campus.
You can contact any Student Accessibility office with the following information:
Phone: 480-965-1234
FAX: 480-965-0441
Email: Student.Accessibility@asu.edu