Celebrate Your Culture
Understanding people's backgrounds and learning to appreciate culture is crucial to personal and community growth. Celebrating culture fosters respect, open-mindedness and difference which globally unites and engages people. Arizona State University is rich in many cultural, social and global traditions and you will have many opportunities to create and celebrate your culture.
Learn more about the many programs that we offer below so you can design your experience at ASU.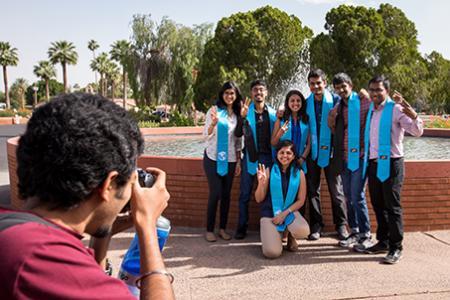 International Student Convocation
The International Student Convocation celebrates the accomplishments and success of ASU's international students upon the completion of their degrees. Students are individually recognized for their achieving and the community celebrates by observing unique cultural traditions both locally and internationally. Visit the International Student Convocation site.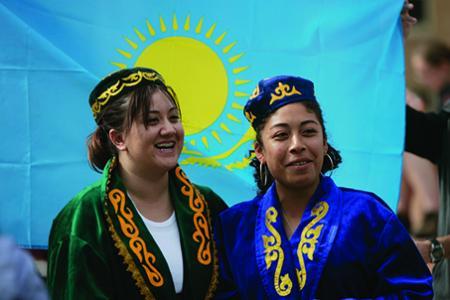 International Education Week
International Education Week celebrates the benefit of international education and worldwide global exchanges. Students, faculty and staff from all locations collaborate to design events that showcase the global vision of ASU and how they can make local and global impact on the economy, arts & culture and the environment. It is a celebratory educational opportunity that fosters globally-minded leader at ASU.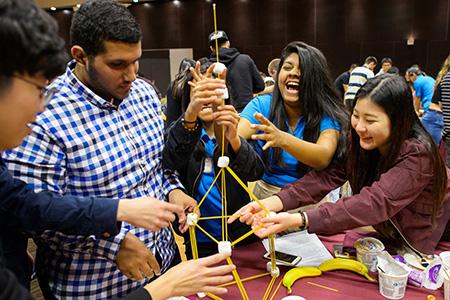 Global Celebration Month
Global Celebration Month is a month-long celebration in November for international students to celebrate their culture and heritage by bringing global awareness to the Sun Devil community. This Global Celebration encourages Sun Devils to study abroad, learn, and exchange experiences.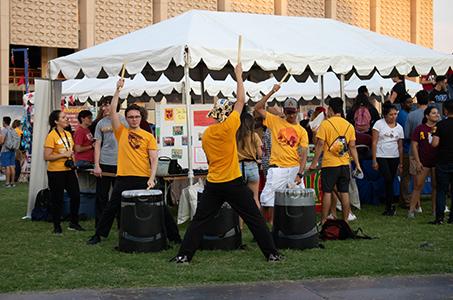 Culture at ASU
Culture at ASU provides students opportunities to showcase and experience culture through music, performance art and digital media. You can share your talents by participating in Express Yourself, Culture Fest and ASU's Got Talent. Make the most of every interaction at ASU by celebrating your culture and connecting to a world greater than yourself.