Culture Celebrations
You are welcome here
With more than 13,000 international students from 136 countries, you have a myriad of opportunities to celebrate global cultures and languages at ASU. Global Celebrations Culture Celebrations are student-led events throughout the course of the academic year designed to showcase countries and cultures from around the world. This is your chance to get involved, ask questions, support diversity at ASU, and become a part of an emerging world community.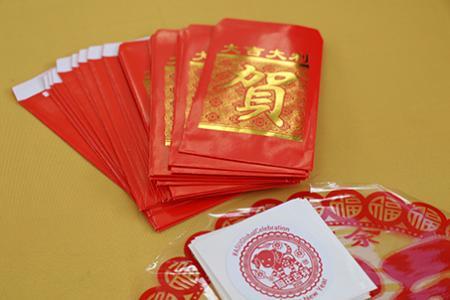 Lunar New Year
Lunar New Year celebrates the beginning of a year whose months coordinate by the cycles of the moon. It is time to celebrate new beginnings in the Asian community with games, food and cultural performances such as the Lion Dancers.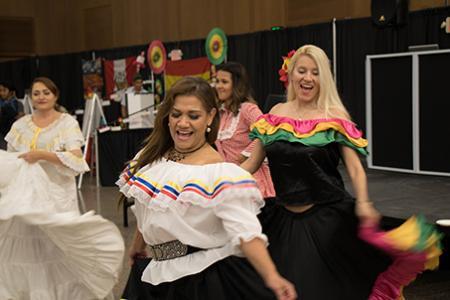 Carnaval
Carnaval has a rich tradition in Latin America and the Caribbean. Join the public celebration with food, dancing, and live entertainment. You do not want to miss an opportunity to learn how to Samba or visual display of art and culture.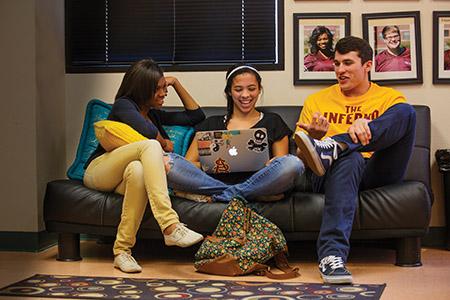 #ShareStories
Your cultural traditions are greatly appreciated in the Sun Devil Community. #ShareStories is the platform where you can share your heritage and traditions through storytelling, hosting presentations, music, songs, dance, and art.
International Night
As the largest cultural festival happening annually at ASU, International Night aims to bring together people from around the world to celebrate their unique cultures through various performances, interactive games and cuisines.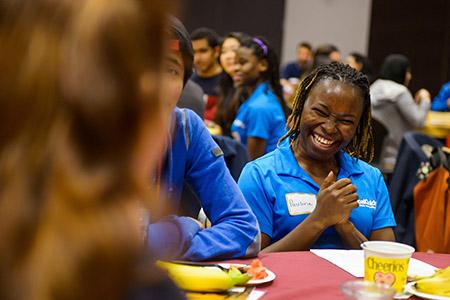 International Education Week
International Education Week is an opportunity to celebrate the benefits of international education and exchange worldwide. It is a joint initiative of the U.S. Department of State and the U.S. Department of Education. International Education Week is part of Global Celebration Month. Learn more about this national initiative.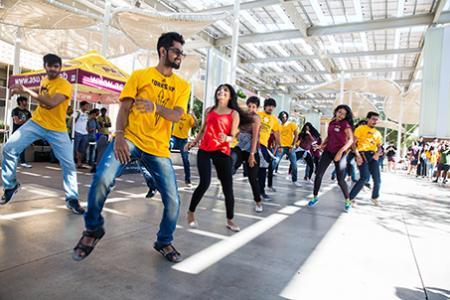 Jhankaar
Jhankaar is one of the Indian Student Association's flagship annual event which is a showcase of talent from the Indian student community, and promote the interaction of various cultures. It is a chance for all students to come together and enjoy a night of musical, theatrical, and dance performances that demonstrate the brilliant talent pool of ASU students!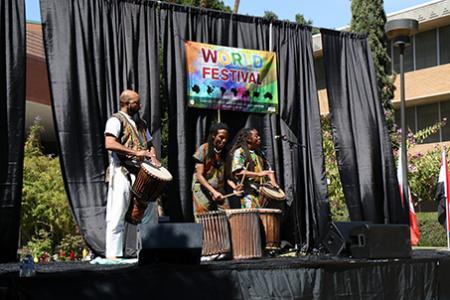 World Festival
World Festival is a celebration of the international community around ASU and our commitment to engage globally as a New American University. International and cultural communities are brought to campus so that they can interact with our students, staff and faculty.