Campus resources
On-campus resources
There are a variety of on-campus resources focused on supporting undocumented and DACA-mented students including DREAMzone office hours, Support Circles, and the student-led Undocumented Students for Education Equity.
We encourage students to access additional services, via student services, career services, first-year success center, sun devil fitness, student and cultural engagement, and the disability resource center. 
DREAMzone office hours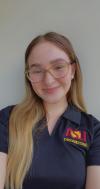 Alyssa Lizarraga - Student Specialist
Office hours
Alyssa is a Junior at ASU pursuing a degree in Psychology. Growing up, she has always had an inclination to help others in any way that she can and has connected that by rooting herself in her Latino/Hispanic community. She has been a part of DREAMzone for more than a year and enjoys every student she has assisted on their journey of working towards a higher education. Alyssa is a proud recipient of the Los Diablos Scholarship and seeks new opportunities to help out her community.


Tatiana Nunez - Student Specialist
Office hours
Tatiana is a Junior at ASU pursuing a degree in Justice Studies with a minor in Transborder Chicano Latino Studies. She has always had a love for her culture and is very involved in various Latinx/ Hispanic organizations on campus. Joining DREAMzone she hopes to increase the support for Undocumented and DACA students on campus and aid them on their journey towards higher education.
Support Circle
Support circle provides a safe place for undocumented students or students with undocumented parents to share their experiences and feelings with other students. DREAMzone works with Counseling Services at ASU to host these sessions. Students receive emotional support as well as advice on staying healthy.
Due to the ongoing COVID-19 pandemic, we are hosting hybrid support circles for the Fall 2022 semester in person and Zoom. Our resources for undocumented, DACA and students from families with mixed immigration status are still available to you virtually. Email us at dreamzone@asu.edu to set up an appointment with us through Zoom or by phone.
ASU Counseling services are available virtually as well to talk with you; identify solutions or support, and connect you with services at ASU or in the community. Visit counseling.asu.edu or call 480-965-6146 to set up an appointment.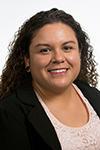 Lilia Miramontes, Ph.D., Training Director/Licensed Psychologist, ASU Counseling Services
Lilia Miramontes is the Training Director at ASU Counseling Services. Her professional interests include mood disorders, multicultural competence, intersecting identities, first-generation college students, and acculturation concerns. Lilia received her Ph.D. in Counseling Psychology from Washington State University. Bilingual in Spanish/English.
Additional on-campus resources
Dean of Students Office | Downtown Phoenix campus
Downtown Post Office, Room 243
deanofstudents@asu.edu | 602-496-4357
Dean of Students Office | Polytechnic campus
Academic Center Building, Suite 110
deanofstudents@asu.edu | 602-727-5269
Dean of Students Office | Tempe campus
Student Services Building, Room 263
deanofstudents@asu.edu | 480-965-6547
Dean of Students Office | West campus
University Center Building, Room 301
deanofstudents@asu.edu | 602-543-8157