Memorial Union
Your campus community center since 1956.
The Memorial Union, considered the living room of the campus, welcomes you as a member of the ASU community. Our goal is to provide you with the best possible experience - whether joining a student organization, participating in a day of community service, planning an event or enjoying a meal. The opportunities for involvement are endless.
Explore this site to discover all the Union has to offer. Go Devils.
Live Chat
Available: Monday- Friday 8 a.m - 5 p.m.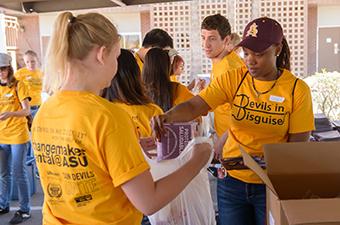 Inspire, catalyze and sustain social change with like-minded students. Changemaker Central promotes a culture that tackles local and global challenges through collaboration, innovation and diverse approaches to problem-solving.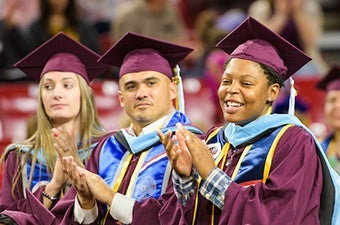 Find out why ASU consistently earns distinction as a military-friendly university by visiting the Pat Tillman Veterans Center. Here, active military members and veterans get tailored resources and support to help them transition from one world-class organization to another.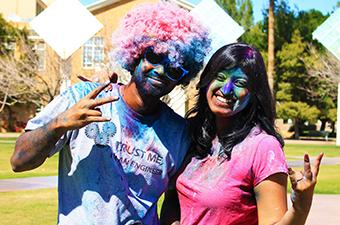 Find a group that matches your interest from one of our more than 1,000 registered student organizations. Connect today and find your opportunity to be involved.
Building Hours*
Monday to Friday, 6:30am – 11:00pm
Saturday, 8:00am – 11:00pm
Sunday, 10:00am – 11:00pm
Hours subject to change and will be adjusted for events, academic breaks, and holidays.