ASU clubs gather communities around sports, culture, academics, advocacy and more.
EMPOWERED club helps students overcome challenges and reach their potential
Jasmine Lopez has always thought about helping people. When the idea to start a club at ASU occured to her, that was the goal she decided to pursue. The EMPOWERED club offers students peer support and de-stressing solutions.
Read more about EMPOWERED and their success story to find out how their methods help other ASU students looking to grow their confidence!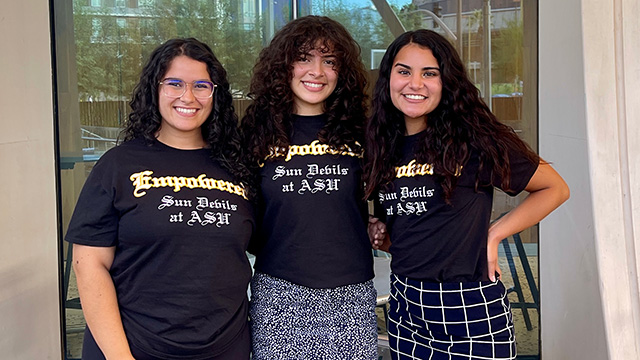 Supporting Black engineering students in community and career development
---
There have already been many success stories out of the National Society of Black Engineers at ASU, but current club president Abdi Awale is looking to push the organization even further. The aerospace engineering senior is hopng to address the issue of retention in ASU's engineering program, and help his fellow students find success in their own career and education.
Learn more about Awale's plans and the society's goals for black engineering students at ASU!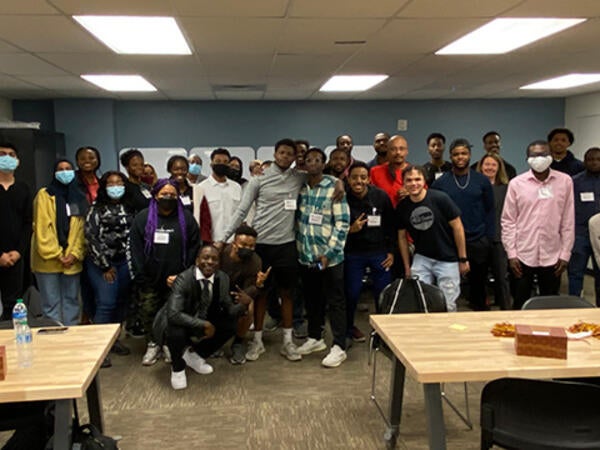 Sun Devil® Sync
There are thousands of students involved in organizations ranging from entrepreneurial groups to dance teams and more. To find an organization that fits you, visit ASU's Sun Devil® Sync site.