ASU clubs gather communities around sports, culture, academics, advocacy and more.
This year, the Inferno student section is a first for many Sun Devils
After several seasons of cancelled events, the Inferno student section has opened back up for new and returning Sun Devils to enjoy! For many freshmen and sophomores, this is the ASU welcome event they missed out on last year, so the chance to return is an amazing opportunity to learn about Inferno's exciting traditions and make new ASU memories.
Read more about incoming Sun Devils, their experiences with Inferno, and find out how to
ASU FIJI fraternity breaks university's fundraising record
---
ASU's chapter of Phi Gamma Delta Fraternity is no stragner to setting goals, but these fraternity brothers had no idea that they wouldn't just meet their fundraising goal for TGen's Center for Rare Childhood Disorders, they would break a university record. Their various fundraising events were held over the course of Philanthropy Week, an event that happens once a semester and involves every member of the fraternity.
Learn more about this group's journey to fundraising success and the events they held to reach their goals!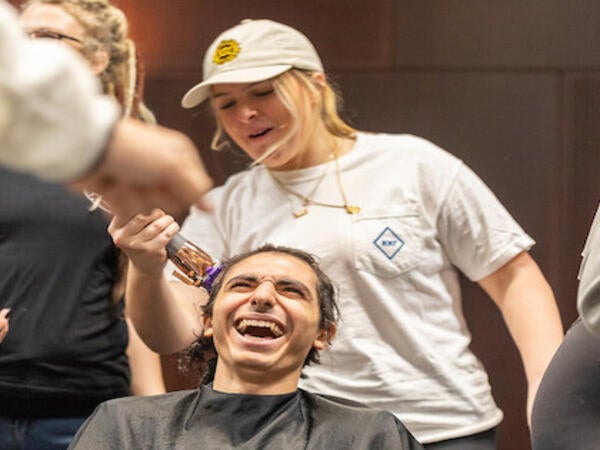 Sun Devil® Sync
There are thousands of students involved in organizations ranging from entrepreneurial groups to dance teams and more. To find an organization that fits you, visit ASU's Sun Devil® Sync site.