ASU Family Virtual Yoga
Enjoy free yoga for the whole family!
Invite healthy fun into your home. Tune in for free Zoom yoga classes designed with young yogis in mind. Classes will be easy to follow for all ages and cover concepts like healthy stretching and mindful breathing. No materials are needed to participate, but comfortable clothing and a yoga mat are recommended. Yoga instruction will last 45 minutes.
Follow along with other families across the country in this virtual yoga series throughout the spring semester. All classes will be broadcast live from the ASU 365 Community Union at 11 a.m. MST.
Registration is required. Please use the following links to register for any of the session dates:
Saturday, January 29, 2022, 11:00 AM - 12:00 PM
Saturday, February 26, 2022, 11:00 AM - 12:00 PM
Saturday, March 26, 2022, 11:00 AM - 12:00 PM
Saturday, April 16, 2022, 11:00 AM - 12:00 PM
-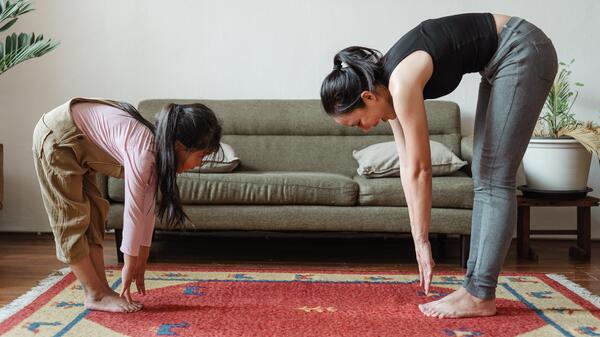 Hosting/Sponsoring organization/Unit
ASU Family
Children (under 6) Children (7-12) Teens (13-17) Adults Current students Alumni
Off campus
Online/Zoom
Email for event inquiries
asufamily@asu.edu
ASU Family Virtual Yoga
Phone number for event inquiries