Welcome to the ASU Family
Engagement, resources and community for your entire Sun Devil Family
ASU Family is deeply committed to providing your Sun Devil every opportunity for success and growth throughout their ASU experience. We are eager to partner with you in this endeavor — providing resources, education programs and opportunities to connect you and your Sun Devil with other families and the wide array of experiences available at ASU including Sun Devil Athletics, lecture series, continuing education and K-12 programs, arts and cultural performances and much more.
Family Events
Continue to engage, learn and connect with virtual programs available for the whole family.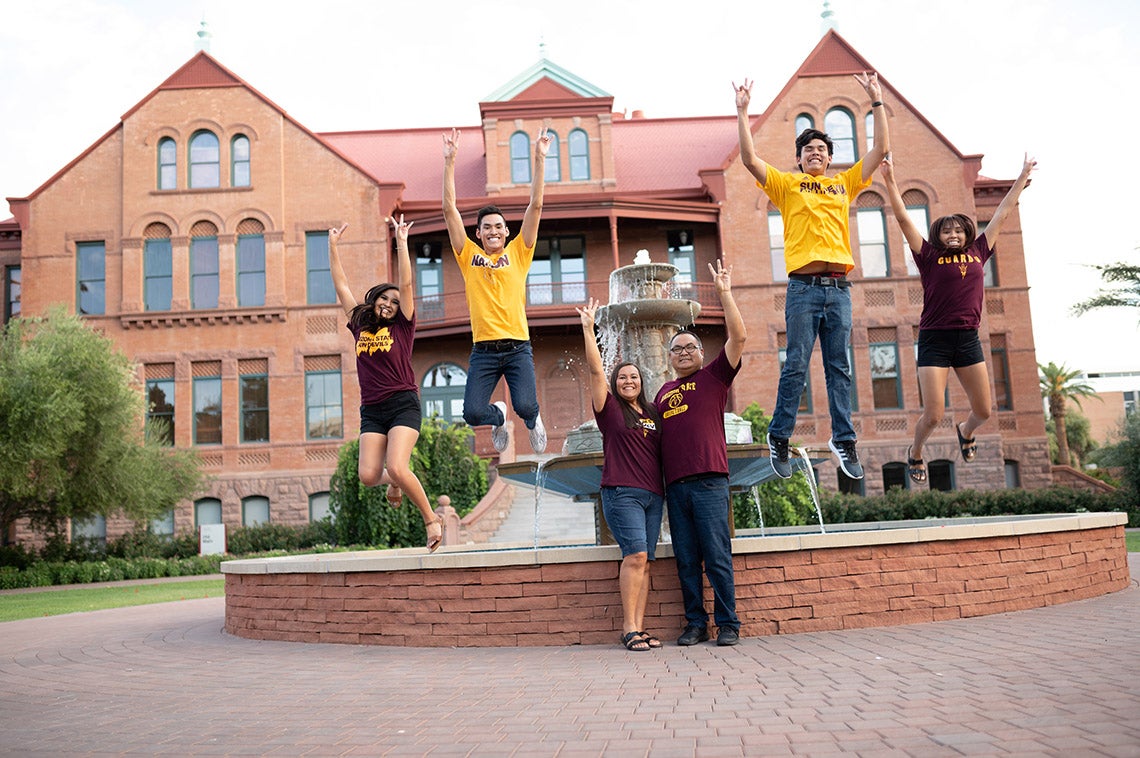 ASU launches Family Hub for engagement opportunities, family news
The key functions of the ASU Family Hub include bringing Sun Devil families together and offering information on campus programs and events, resources for supporting students and opportunities for families to get involved at ASU, regardless of where they live.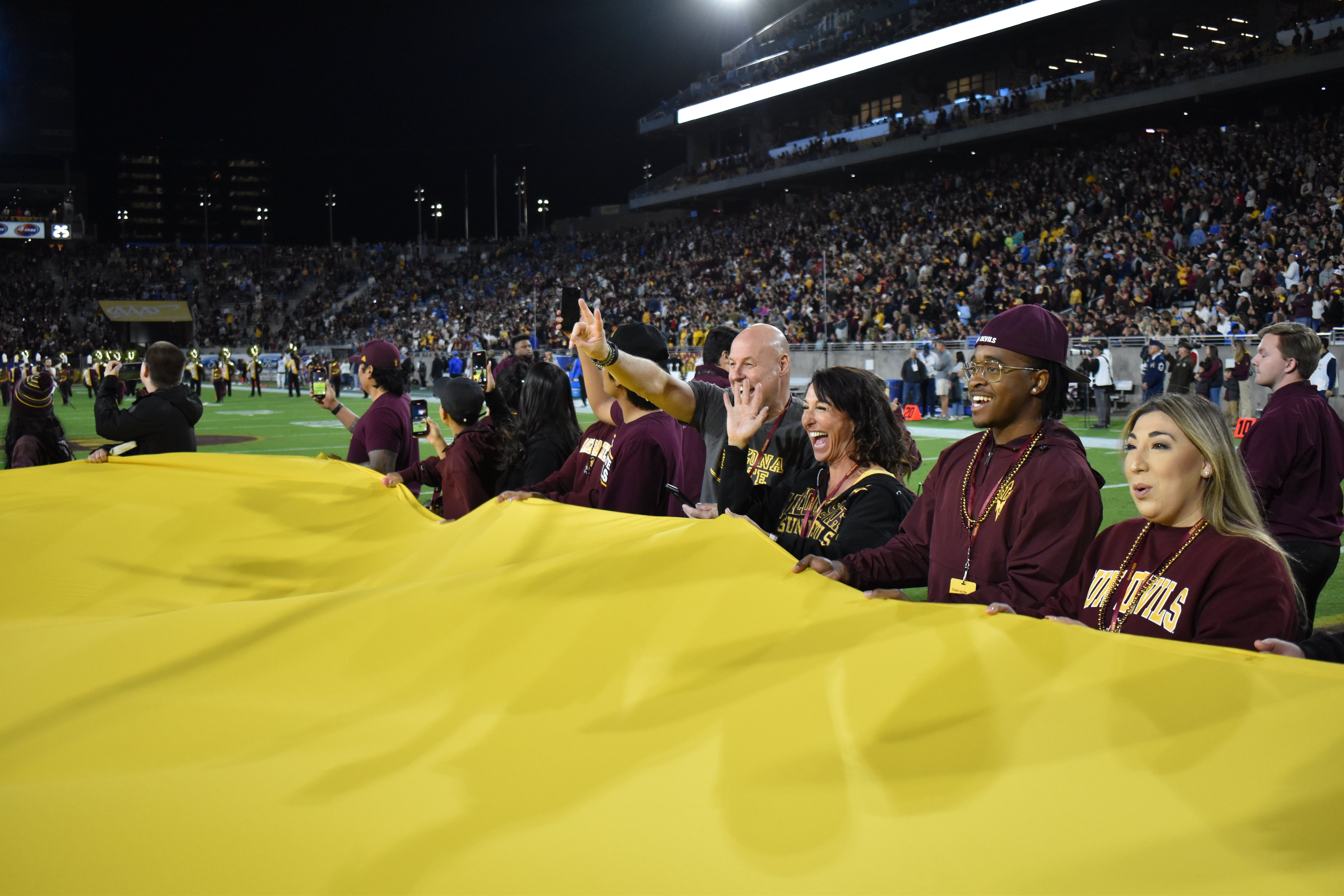 A time of excitement and possibilities
The college transition represents a significant step toward adulthood for your student. Nearly everything is a new adventure filled with excitement, challenges and possibilities. Your involvement in the life of your Sun Devil doesn't end when college begins.
Supporting your Sun Devil
---
At ASU, our faculty and academic programs challenge students to think critically and develop a growth mindset as they strive to reach their fullest potential. ASU Family is here to help you support your student during this critical time in their growth and development. Here you will find a range of resources and services dedicated to the care of each student as part of our commitment to excellence and student success.