Health Information By ASU Students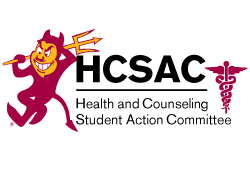 visit the "a" list website
Receive health information created by ASU students for ASU students. The "A" List is a student focused wellness website created by members of the Health and Counseling Student Action Committee (HCSAC) in collaboration with health educators from ASU Wellness. The "A" List represents a student approach to health and wellness and serves to dispel commonly held misconceptions students have about health as related to college life.
All of the information presented on this website has been thoroughly researched and is linked to its references. At the bottom of every wellness page is a list of various local resources, such as ASU Health Services and student organizations, that students will find useful.
Become an "A" Lister by choosing to make healthier choices and deciding that you want to be part of a movement that promotes a healthier college lifestyle!