Tempe Events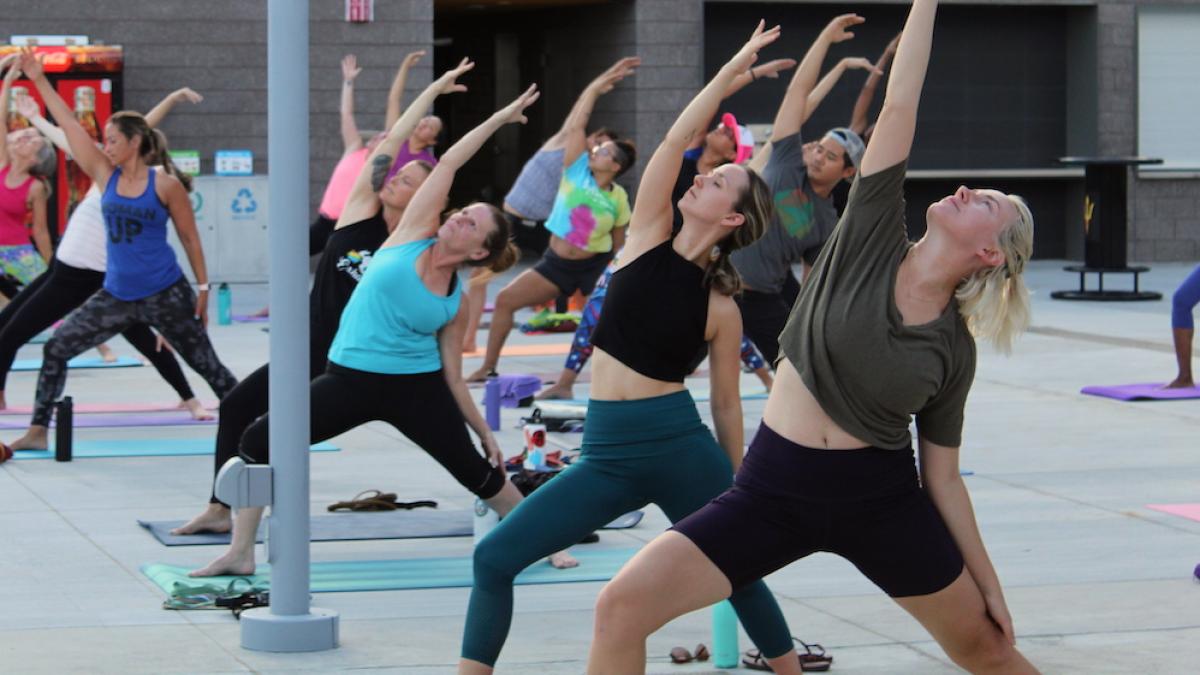 Tempe Well Devils Week
Mar. 3 - 7
Tempe Sun Devil Fitness Complex
Participate in a free wellness activity every day this week. Enjoy yoga on Mindful Monday. Learn about local produce and farmers markets on Tasty Tuesday and recycling and cooking techniques on Wellness Wednesday. Sample different teas and learn about their benefits on Thirsty Thursday and take a Devil-X Group Fitness class on Fitness Friday. For event times and more information, visit Sun Devil Fitness Complex Events.
Dine Healthy Be Healthy
Mar. 4
11 a.m. - 1 p.m.
Memorial Union, Engrained Patio
Celebrate National Nutrition Month with Sun Devil Dining nutritionists at this annual event. Stop by to sample and learn about the benefits of eating foods from other cultures. Just bring your appetite. For more information, contact Hagerman.Amanda@aramark.com.
Safe and Healthy Spring Break Fair
Mar. 5
10 a.m. - 3 p.m.
Hayden Lawn
Kick off this Spring Break by learning how to be safe and healthy during your week off. Get tips for staying active and safe, all while having a fun and relaxing break!
Kick Butts Day
Mar. 19
11 a.m. - 1 p.m.
Outside of the Memorial Union by the fountain
Let's make ASU a breath of fresh air. Stop by this event to increase your awareness of tobacco hazards, the ASU Tobacco-free policy, cessation resources and how to become a quit coach.
Out of the Darkness: Campus Walk for Suicide Prevention
Mar. 23
8 - 9:30 a.m. Registration
9:30 - 10 a.m. Speakers
10 - 11 a.m. Walk
Tempe, Hayden Lawn
Suicide is the second leading cause of death among college students in the United States, claiming more than 36,500 lives each year. Help make suicide prevention a national priority. Walk with thousands of students nationwide to prevent suicide and save lives. Participation is free. All walkers are encouraged to raise donations. Register online for the walk at campuswalks.org.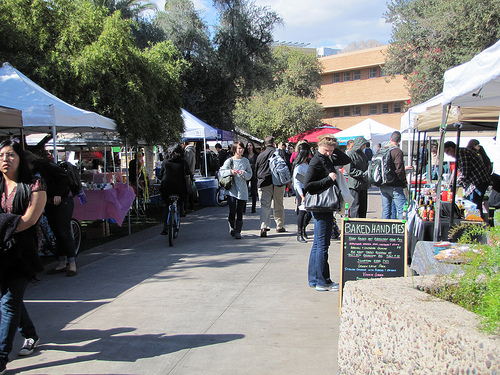 Farmers Market @ ASU Tempe
Mar. 25, Apr. 8, Apr. 22
9 a.m. - 2 p.m.
Student Services Lawn
Enjoy fresh fruit and vegetables, healthy snacks, scrumptious lunches and refreshing beverages every other Tuesday. The farmers market features seasonal produce, specialty food items produced in Arizona, and ready-to-eat food and beverages. Methods of payment accepted include: cash, debit, credit, electronic benefit transfer cards, WIC checks and Farmers Market Nutrition Program coupons. For more information, visit www.asu.edu/farmersmarket or contact farmersmarket@asu.edu.