Campus-wide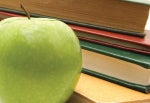 Well Devil Wednesdays
Mar. 5
Safe and Healthy Spring Break Fairs, Downtown Phoenix, Polytechnic, Tempe
Wellness Wednesday: Living Green and Well - Tempe
Wellness Wednesday: Sun, Sand, Sex and Safety - Downtown Phoenix
Mar. 12
Take Back the Night: Rally, March and Candlelight Vigil
Mar. 7
5:30 – 9 p.m.
Phoenix Civic Space Center
Take Back the Night is about speaking out against crimes of violence, specifically sexual assault, domestic violence, hate crimes and any other type of interpersonal violence. The purpose of Take Back the Night is to create an atmosphere of zero tolerance of violence against women, men, children and all humans by increasing community awareness, educating ourselves, serving as a collective voice and empowering. To learn more, visit facebook.com/TBTNEmpact.
Kick Butts Day
Mar. 18: ASU West, CLCC Breezeway
Mar. 19: Downtown Phoenix, Taylor Mall / Polytechnic Student Union /Tempe, outside the Memorial Union Fountain
11 a.m. - 1 p.m.
Let's make ASU a breath of fresh air. Stop by this event to increase your awareness of tobacco hazards, the ASU Tobacco-free policy, cessation resources and how to become a quit coach.
Out of the Darkness: Campus Walk for Suicide Prevention
Mar. 23
8 – 9:30 a.m. Registration
9:30 – 10 a.m. Speakers
10 – 11 a.m. Walk
Tempe, Hayden Lawn
Suicide is the second leading cause of death among college students in the United States, claiming more than 36,500 lives each year. Help make suicide prevention a national priority. Walk with thousands of students nationwide to prevent suicide and save lives. Participation is free. All walkers are encouraged to raise donations. Register online for the walk at campuswalks.org.