Event Guidelines
ASU has released guidelines regarding ASU Community of Care protocols for in-person events and meetings in ASU venues. The guidelines are based on current public health recommendations, government policy, and Board and University policy. These guidelines are in effect until further notice.

Reservations
Reserve your events at the Student Pavilion
The Student Pavilion Senita Ballroom can accommodate a variety of events including musical shows, comedy acts, lecturers and student productions. The space also includes movable partitions to allow subdivision of the space into three smaller event/meeting rooms.
Reservations for the Student Pavilion may be reserved by officers of a currently registered student organization for events that serve current ASU students or a combination of current ASU students and students currently enrolled in another higher education institution. The organization must be registered for the academic year in which their reservation takes place. Registered student organizations that have definitive plans for a future event in a time frame for which they are unable to be registered for may submit a form for review by the Event and Meeting Services team. A meeting will be scheduled to discuss the possibility of reserving space earlier with final confirmation occurring once the registration process for that academic year begins.
Reservations for events and meetings in the Student Pavilion can be made by completing the MU/STPV event and Meeting Services Form.
For questions regarding use of the space please email mureservations@asu.edu, call 480-965-3406, or visit the office located on the main level of the Memorial Union behind the Information Desk.
General building hours are Monday - Friday from 7 a.m. – 10:30 p.m., and Saturday - Sunday from 11 a.m. – 6 p.m., unless there is a scheduled event. Academic breaks and holidays may also affect hours.
Review policies for further details and definitions.
When reserving your event, include the following information:
preferred date of the event and an alternate date
time and duration of the event
expected number of persons in attendance
if food and/or beverage will be ordered
audio visual and set up needs
Outdoor Event Requests/Tabling on the Mall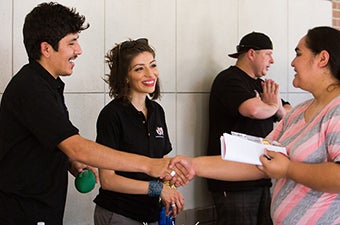 Arizona State University departments and registered student organizations may reserve the outdoor areas for tabling on the mall, informational displays or special events.
Catering and Food Policies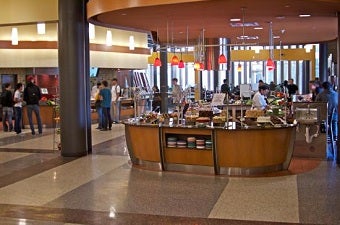 Arizona State University departments and registered student organizations must use authorized catering service for on-campus events.