Coalition of International Students
Coalition of International Students
The Coalition of International Students aims to promote communication among all international student organizations in order to coordinate and consolidate activities of international students while promoting understanding among the various cultures within the university and community at large.
Upcoming events
Throughout the academic year, Arizona State University dedicates months and weeks to honoring Sun Devils' heritage. The Coalition of International Students leads the celebration of International Education Week each November. To learn how you can be involved in planning the celebration of our rich, diverse community of ASU students, connect with our coalition.

Club Spotlight
Malaysian Students' Association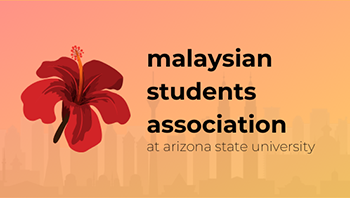 The Malaysian Students' Organization (MySA) at Arizona State University is the hub for all Malaysian Sun Devils that call ASU their home away from home. We are also the body responsible to spread Malaysian culture to the rest of our fellow Sun Devils! In addition to planning events throughout the year for our members, we also share cool Malaysian facts and trivia on our social media pages to give a bit of Malaysian joy to the ASU Social Feeds!
Sun Devil Support Circle
EOSS Employee Spotlight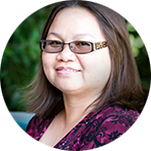 Rozita Smith, Assistant Director,
International Student and Scholar Experience
Rozita Smith is an Assistant Director at the International Student and Scholar Center at ASU. She supports international students and scholars in the areas related to immigration regulations compliance, leadership, academic success, career and professional development, as well as social and cultural engagement initiatives. She also provides support to academic advisors in supporting international students in The College.
Carlos Aguilar-Negrete
President
Wan Rong Chua
Vice President
To connect with one of our member organizations, please log on to SunDevilSync.
African Students Association (AFSA)

ALPFA at ASU

Andaaz

Ascend

Association of International Media at ASU (A.I.M. at ASU)

Bangladesh Students' Association (BSA)

Black African Coalition (BAC)

Brazilian Student Association at ASU

Bridge of Japan-America

Bridges International Graduate Students

Bridges International Undergrads

Caribbean Student Association

Chinese English Language Bridge (CELB)

Chinese Students and Scholars Association (CSSA)

Club Italiano

Dabke United

Emirati Students Club

Ethiopian & Eritrean Student Association (EESA)

French Club

Friends of Internationals

Fulbright International Student Association at ASU

Fun-Fun Student Organization

German Devils

Global Council of Diplomats

Global Launch Student Club

HONG KONG STUDENT ASSOCIATION (HKSA)

Indian Students Association (ISA)

International Facility Management Association (IFMA)

International Students Club (ISC)

Iranian Students Association

Japanese Student Association (JSA)

Korean Students Association (KSA)

K-Pop Dance Evolution (KoDE)

Lebanese Student Association

Malaysian Students' Association (MySA)

Mexican Graduate Association for International Students at ASU

Muslim Students' Association

Nepalese Students Association

Omani Students Association

Palestine Cultural Club at ASU

Pakistani Students Association (PSA)

PERMIAS- Indonesian Student Association

Russian Language and Culture Society

Singapore Student Association (SSA)

SPICMACAY-ASU

Sponsored Students Advisory Committee (SADIK)

Sudanese American Association

Taiwanese International Student Association (TISA)

The English Corner

Turkish Student Association

Unified Society of South Asians (USSA)

Vietnamese Student Association at ASU (VSA)

Vietnamese Student Union (VSU)
You are welcome here
Arizona State University is an institution measured by whom we include and how they succeed. If you feel you have been the victim of actions contrary to this principle, please connect with file a report with the appropriate resource.