Event Support
PAB Production
PAB Production is a student-led production team that provides audio-visual equipment and staff to help support events on ASU's Tempe campus.  Our trained student staff members have the ability to set up and operate large-scale productions for events such as concerts and meetings, providing services in audio, video, lighting, live streaming, and video recording. 
Centrally located at the Student Pavilion, our organization has a large inventory of equipment that can cover even the biggest events anywhere on campus for a fraction of the cost of using an external audio-visual rental company.  Partnering with the Student Pavilion and Memorial Union allows our team to also provide technical support for reservations in those event spaces that include existing audio-visual equipment such as wireless microphones or projectors.
To request support, please visit links.asu.edu/PABproduction.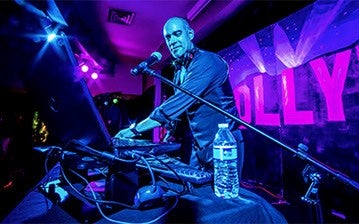 Student Pavilion
The Student Pavilion, located next to the Memorial Union, houses the Senita Ballroom, a large event space that encourages student organizations to host programs such as dance performances, comedy shows, live concerts, and more.  The space is outfitted with state-of-the-art audio-visual equipment such as a full-size performance stage, large format PA system, stage lighting, and large video screens that are all included in your reservation.  Our team can provide the staff and expertise to seamlessly integrate your specific needs into the space, as well as provide any extra equipment needed to make your event the biggest and best it could be, with the lowest prices you can find.  Contact us if you are a student organization interested in touring the space to find out how we can support your event!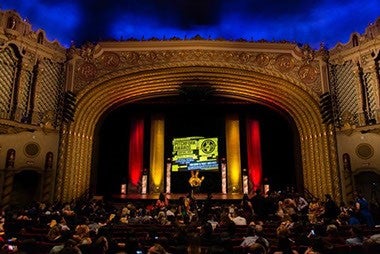 Memorial Union
The Memorial Union is the central hub of ASU's Tempe campus.  With over 25 different meeting rooms/event spaces, it is the perfect place to host a meeting or conference.  Each space has it's own included audiovisual equipment.  Our trained technicians can be on-hand to assist in utilizing this equipment.  We have the ability to provide dedicated staff to operate existing equipment in the MU as well as add additional equipment needed to make your event a success.  Contact us if you have reserved a meeting space in the MU and would like assistance with audiovisual.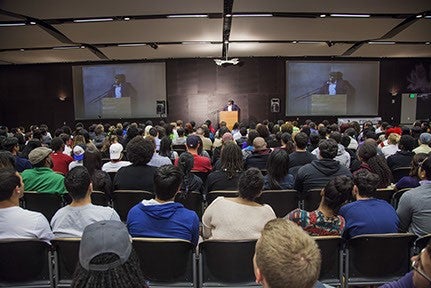 Other Campus Spaces
PAB Production has the equipment and staff to be able to provide a memorable experience anywhere on the ASU Tempe campus as long as the space is reservable.  We have assisted with numerous events in locations such as the SDFC, Secret Garden, SSV Lawn, GLV, and more!  Contact us if you would like a quote for your event, or would like to set up a meeting to discuss the possibilities.
Why Choose PAB Production
Besides the fact that PAB Production offers much lower prices than external audio-visual companies, our staff consists of students who are passionate about their field and can provide relevant support to other students. This allows our students to advance their skills in customer service and technology to help greater serve the university and its initiatives.  We want to help ASU affiliated events be the best they can be and would love to work with you on your next event!  Contact us for more information regarding booking our services!
Movie Rentals
ASU-affiliated groups interested in showing a film at an upcoming event, please submit a request.