Student spirit clubs
ASU clubs such as Inferno Insider, the Student Alumni Association and 942 Crew celebrate the spirit, pride and tradition of being a Sun Devil fan. These student groups uphold game-day traditions, organize gatherings to support all Division I sports at ASU and #IgnitetheInferno to cheer on our Sun Devils to give our opponents hell!
Check out the student spirit clubs at ASU. We'll see you in the Inferno!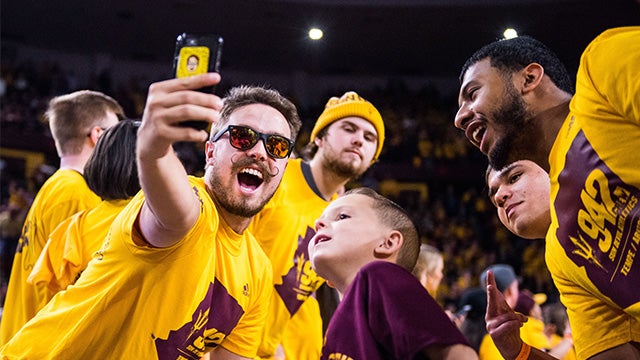 942 Crew
Named for the number of seats in the student section at Wells Fargo Arena, this group of students are often leading the cheers at games. They bring crowds to an array of Sun Devil Athletics events throughout the season, naming a game of the week to invite fans to support everything from football to water polo. Find out more about the 942 Crew.