Legacy of HMDP
Our Story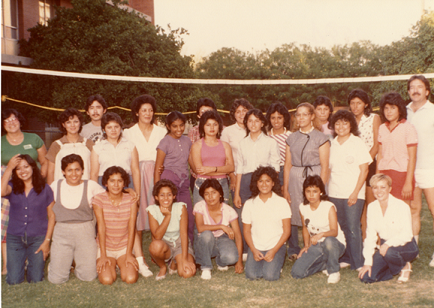 The Hispanic Mother-Daughter Program was founded in 1984 at Arizona State University to address the shortage of women and women of color in higher education. Today the program seeks to accept all students who identify as being a future first-generation college student with an aspiration to attend Arizona State University.
Throughout the years, the overall goals of the program curriculum have never changed. HMDP is structured to actively include parents in the college-going process.
Beginning in 8th grade all the way to high school graduation, HMDP also aims to assist student participants with meeting and exceeding their educational goals. Since the creation of the program, HMDP has now served over 2,357 parent-student teams.
Our Legacy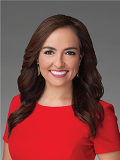 Iris Hermosillo
Schools: Creighton Elementary & Camelback High School
HMDP High School Graduation Year: 2002
Hometown: Phoenix, AZ
ASU Degree: Broadcast Journalism
Employer: ABC 15
Title: Meteorologist
Impact of HMDP: HMDP made it possible for me to attend Arizona State University, where I gained the experience necessary to jump-start my career in broadcasting. Without HMDP's guidance, I know that attending college would have been much more difficult. I am tremendously grateful for what this program has done for me and my family.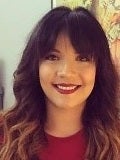 Anais Perez
Schools: Andersen Junior High & Hamilton High School
HMDP High School Graduation Year: 2009
Hometown: Chandler, AZ
ASU Degrees: B.S. Justice Studies, Minor Criminal Justice & Criminology, Master's Criminal Justice
Employer: Fayetteville State University
Title: Lecturer Department of Criminal Justice, Internship Coordinator for the Criminal Justice Department
Favorite HMDP Memory: Best memory I have participating in HMDP was getting much closer to my mom and learning a lot about her. I also learned quite a bit about myself in the process. I had the opportunity of working for the program in 2009/2010 as a peer advisor and front desk assistant. I loved being able to grow as a leader and mentor to the younger women and mothers in the program. It was truly rewarding to be able to give back to the program that gave so much to my mom and I.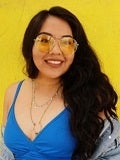 Alyssa Ben
Schools: Andalucia Middle School & Ironwood High School  
HMDP High School Graduate Year: 2015
Hometown: Phoenix, AZ
Current ASU Degree: B.S. Criminal Justice & Criminology w/ a Minor in Social Welfare
Impact of HMDP: Being first-generation, my mother and I were able to gain so much knowledge from the program and set myself up for success. While in the program I was also able to connect with beautiful and strong, latinx's who I now call my friends. I would not have traded this experience for anything.
Favorite HMDP Memory: My most memorable memory actually happened on interview day. That day I had an activity after school and had to rush to the interview. By the time my mother and I got to the interview location, we were sweaty and LATE. The coordinator at the time was almost not going to let us in but after my mother asked politely, we were able to interview. I remember that day because if it was not for the coordinator's choice to allow us to interview I would have never been able to experience HMDP.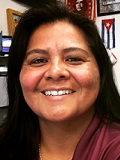 Bridget Valenzuela-Bravo
High School: Marcos de Niza High School
HMDP High School Graduation Year: 1990
Hometown: Guadalupe, AZ
ASU Degrees: BS Sociology, M.Ed Secondary Education
Employer: Pascua Yaqui Tribe
Title: Methamphetamine/Suicide Prevention Coordinator
Impact of HMDP: HMDP has always been part of our family fabric. My sister's and I are so very different that this (HMDP) was the one thing that we were all involved with. The influence of the program in our early years was very evident. Now that we have transitioned into adulthood, we are all advocates for higher education within in our own family. The program is the one thing that echoed the lessons and support that our Mom, Mary Bravo, gave us all and those messages we continue to share.
Favorite HMDP Memory: I remember from my 8th grade sessions that my Mom would sometimes drive the bus for parent-student teams in the Tempe Elementary School District to ASU's Tempe campus. I always thought that was special because she was always around.  Looking back at that now, I know she was doing it for me and to help the other teams.
Request Information/ Solicitar Información