Hispanic Mother-Daughter Program
The Hispanic Mother-Daughter Program (HMDP) is an early-outreach middle and high school program designed to increase the number of first-generation Arizona students who are qualified and prepared to enroll at Arizona State University through direct family involvement.
Hispanic Mother Daughter Program (HMDP) es un programa para estudiantes de la secundaria y la preparatoria para aumentar el número de estudiantes de primera generación en Arizona quienes califican y están preparados para inscribirse a Arizona State University a través de la participción familiar.
HMDP is pleased to announce a partnership with American Family Insurance, which will support programming as well as provide two $2,500-per-year scholarships to HMDP graduates to attend ASU.
HMDP se complace de anunciar el patrocinio de American Family Insurance que además apoyara a dos estudiantes de HMDP con un beca de $2,500 para asistir a ASU.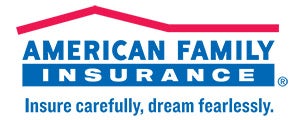 Benefits
Connect to Arizona State University and its resources
Obtain information regarding enrichment programs, employment, internships and scholarships
Achieve academic excellence
Receive academic advocacy and support
Network with professionals
Establish a closer family connection
Beneficios
Conectar a Arizona State University y los recursos ofrecidos
Obtener información acerca de programas, empleo, internado y becas
Lograr excelencia académica
Recibir apoyo académico
Contactos profesionales
Fortalecer una conexión familiar
Program Commitment/ Compromiso del programa
Counselors and teachers from partner districts encourage their seventh grade students who meet the criteria to apply to the program. In partnership with school administrators, HMDP selects teams of seventh-grade students and family members from schools with pre-established partnerships with ASU. Applicants selected for the program attend workshops and events throughout the students' eighth grade and high school years. Students in the program also receive one-on- one school visits from HMDP advisors.
Consejeros y maestros de los distritos que servimos deberian recomendar a los estudiantes, del séptimo grado que cumplen con el criterio, a aplicar al programa. HMDP y los directores de las escuelas en colaboración con ASU, seleccionan a equipos de estudiantes del séptimo grado y sus familiares. Los estudiantes seleccionados para el programa asisten talleres y eventos durante el octavo grado y durante los años de la preparatoria. Los consejeros de HMDP visitan a los estudiantes personalmente en sus escuelas.
The Hispanic Mother-Daughter Program was originally designed to serve Hispanic mothers and their daughters. Although the program has retained this name, neither gender nor ethnicity will be a consideration as participants are chosen for the program. Students in the 7th grade and their parents/guardians are encouraged to apply to the program during the recruitment cycle.
Hispanic Mother-Daughter Program (HMDP) fue originalmente diseñado para madres hispanas y sus hijas. Aunque todavía mantiene el nombre, el sexo ni la identidad étnica de un participante lo afectara durante la selección al programa. Se les recomienda a los estudiantes del séptimo grado y a sus padres/guardianes a aplicar al programa durante el tiempo de aplicación.
Request Information / Solicitar Información How to Apply / Como Aplicar
Districts Served/ Distritos participantes
Elementary School Districts
Alhambra Elementary School District
Cartwright Elementary School District
Creighton Elementary School District
Glendale Elementary School District
Isaac School District
Murphy Elementary School District
Phoenix Elementary School District
Phoenix Union High School District
Roosevelt School District
Wilson School District
Unified School Districts
Chandler Unified School District
Gilbert Public Schools
Mesa Public Schools
High School Districts
Chandler Unified School District
Phoenix Union High School District
Tolleson Union High School District