Accessible Public Transportation
Accessible Public Transportation
Intercampus Shuttle Service
For transportation between campuses, please see the parking & transit website regarding intercampus shuttles.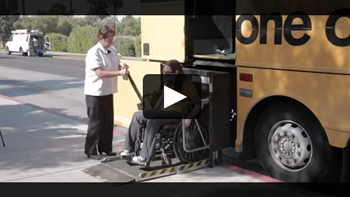 Off-Campus Public Transportation
Off-campus transportation is available in a variety of forms. The ASU campus is served by the Phoenix Transit/ Valley Metro System with all routes servicing campus 100 percent wheelchair accessible. Hours of operation vary from city to city. Consult the bus book schedule for hours and servicing areas. The DRC will also provide transit orientation if requested. Valley Metro also operates a Dial-A-Ride on demand van service throughout the metro area.