Support Circles
Social, emotional and spiritual health support circles
ASU Counseling Services and the Council of Religious Advisors have teamed up to offer social, emotional and spiritual health support circles. Support circles are drop-in, group support, at no cost to you. Each 60-minute support circle has been mindfully designed to offer hope, promote restoration through spiritual wellness, foster peer support, build community with group members and improve social-emotional insight. No belief requirements necessary.
Support circles are not therapeutic in nature: however, if you find yourself needing something more than a support circle, let your facilitator know and they can provide direction on how to access ASU Counseling Services. If there's a topic of interest not listed below, let us know. We are building new offerings as needs and requests arise.
Weekly schedule- fall 2022
1:00 pm - 2:00 pm
Relationship Support Circle
, with Hannah Parmelee, ASU CORA liaison. Relationships are central to our well-being. This support circle offers an opportunity to process your relationship concerns and seek help in navigating friendships, dating, and family dynamics. You're welcome to join any week. Starts August 22, 2022 and canceled on school holidays.
3:00 pm - 4:00 pm
Starting July 11,
Women of Color Support Circle
with LaToya Grigler, LPC,
Counseling Services. Supportive, drop-in connection for women of color. Register in advance for this meeting. After registering, you will receive a confirmation email containing information about joining the meeting.
1:30 pm - 2:30 pm
(Starting on September 13, 2022)
LGBTQIA+ Support Circle, with Chelsea Cambron, LMFT, and Remony Perlman, Practicum Student, Counseling Services. A supportive, drop in connection for LGBTQIA+ identified students.
3:00 pm - 4:00 pm
Self-Care is for student leaders
, hosted by Megan Lindsay Brown, Ph.D. This group focuses on specific self-care strategies that can be adopted by those students looking to improve their own routines. This space is ideal for students in helping roles, or leadership positions; who need a bit of extra support as they manage multiple responsibilities. Starts Sept 13, 2022.
1:00 pm-2:00 pm
¡Latinx Students Unidos!
, with Paulina Avila, LMSW from ASU Counseling Services. Join this supportive drop-in group created for Latinx ASU students to connect and have meaningful open discussions and connections. Students will have opportunities to learn from one another through shared experiences and build community with fellow ASU Latinx students. Starting September 7, 2022.
3:00 pm - 4:00 pm
Native American Support Circle
, with Yasmin Puhuyesva, Counseling Services. Supportive, drop-in connection for Native American students. Students will have opportunities to connect through shared experiences and further build community.
3:00 pm - 4:00 pm
(Starting on October 7, 2021)
Habits for Life- Building Organization and Time Management, with Rhonda Pruitt, LPC. Join this drop-in support circle and learn skills to improve keeping a schedule and routine, organizing, prioritizing, staying on task, or follow through with task or projects. Take away tips, hacks, or strategies you can use in college and throughout your life.
3:00 pm - 4:00 pm
Love Lab
, with Megan Lindsay Brown, Ph.D. Love Lab is a group for discussing relational health and relationship dynamics specifically in the context of romantic partnerships. Group members do not need to be in a relationship, but curious about dating rituals, norms, and how to create healthy romantic practices. Starts Sept 15, 2022
4:00 pm - 5:00 pm
(Starting on August 18, 2022)
Pat Tillman Veterans Center - Veterans Support Circle with Veteran Shawn Banzhaf, a safe environment for student veterans at ASU. Helping build camaraderie with one another through shared experiences of service. Join here: bit.ly/Vet-SupportCircle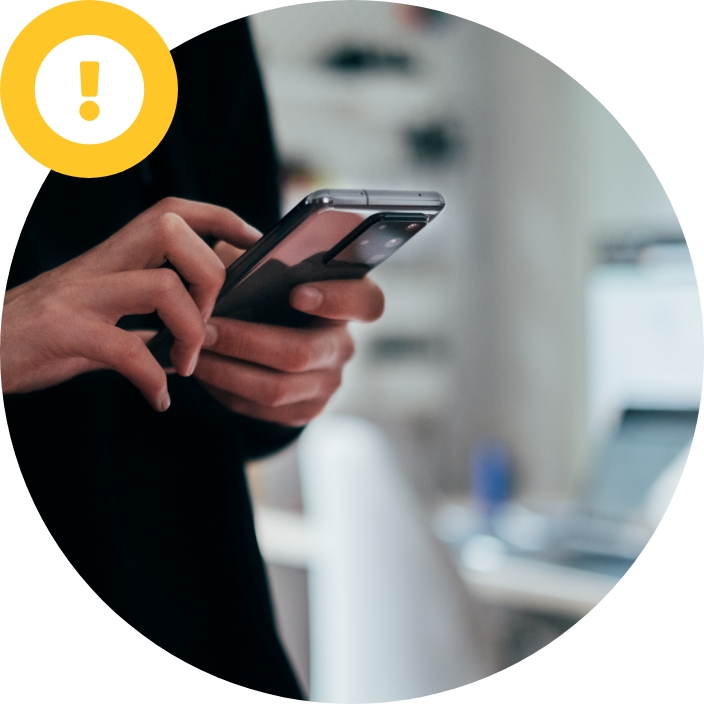 In addition to support circles, ASU students can connect with emotional health and well-being support 24-hours per day, 7 days per week, 365 days per year, from anywhere in the world! For more information and to create your account, visit Open Call and Open Chat.
In-person and Telehealth options
In-person and telehealth counseling is available on all 4 campus locations, call us at 480-965-6146 or visit the ASU My Health Portal to schedule an appointment. If you are experiencing a mental health emergency, please contact 911 or EMPACT at 480-921-1006.