Practicum Training Program
Training philosophy
The staff of ASU Counseling Services is committed to the growth and development of new professionals in the field of mental health. We strive to ensure that training is provided in an atmosphere of support and collaboration.
Endorsing a developmental model of supervision and training, the Practicum Training program is designed to allow learning to evolve at an optimal pace. As practicum students bring their own unique competencies, our task is to further refine and build upon these existing strengths.
We believe that the professional practice of psychotherapy is not simply dependent upon the acquisition of skills; rather, it reflects the synthesis of clinical competence, professional ethics and practice, personal integrity and compassion. These ideals guide our training and supervision efforts.
ASU Counseling Services training staff believe that self-awareness and the ability to continually reflect on one's own personal dynamics are critical to the development of effective professional skills. Toward this end, trainees may be asked to engage in a process of personal exploration.
Supervisors will encourage trainees to reflect upon and discuss how their experiences, personal qualities, and interpersonal dynamics relate to professional functioning. Creating a training relationship characterized by trust, safety and respect is central to our mission.

Additionally, supervisors are mindful of differentiating between therapy and supervision. The focus of discussion, therefore, directly relates to the trainee's professional functioning and development.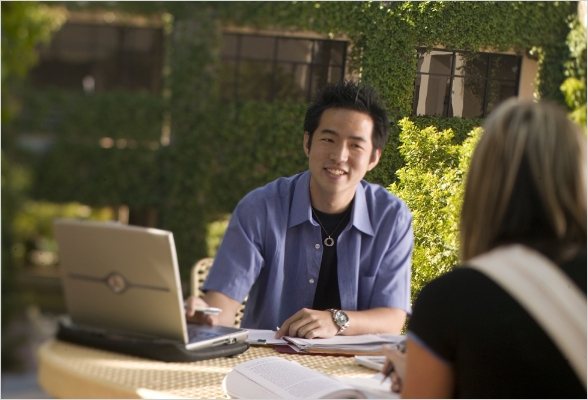 Preliminary orientation and training focused on ASU CS mission, programs, operations and procedures.
Weekly practicum seminar that offers support and collegial interaction, specialized training, and opportunities to develop case conceptualization and presentation skills.
Weekly clinical supervision provided by professional staff, including doctoral interns or postdoctoral residents.
Risk assessment, crisis intervention and safety planning.
Diagnostic assessment, conceptualization and treatment planning.
Individual and group psychotherapy.
Provision of outreach presentations and consultation.
Engagement in individualized reading and self-study to supplement professional growth.
ASU Counseling Services offers an advanced clinical practicum. A student's readiness for this experience is assessed, in part, based on the following minimum selection criteria:
Prior supervised practicum experience
Interest in working with a diverse student population
Comfort in working with clinically challenging cases
Ability to demonstrate timely completion of clinical documentation, effective time management and organizational skills
Willingness to actively engage in supervision and consultation processes
Commitment to providing a minimum of the following for the academic year:
ASU Master of Counseling and Doctoral Counseling Psychology -- 20 hours per week
ASU Doctoral Clinical Psychology -- 16 hours per week
ASU Masters of Social Work -- 16 to 20 hours per week
Other graduate programs – 16 to-20 hours
Trainees are expected to participate in orientation training, seminar, clinical supervision and outreach.
The following must be submitted for consideration to begin placement during the fall 2023:
Cover letter
Current vita or resume
Application form
Reference form completed by a recent clinical supervisor (form provided)
You may submit documents to Valerie Foster-Yazzie electronically through e-mail to Valerie.Foster@asu.edu or you can print, complete and submit the 2 forms below along with your cover letter and vita or resume to:
Counseling Services - Arizona State University
Student Services Building, Room 334
P.O. Box 871012
Tempe, AZ 85287-1012
Attention: Lilia Miramontes, Ph.D., Training Director
For Ph.D. and Psy.D. students in Clinical Psychology or Counseling Psychology:
Application Deadline: February 2023
Interviews: Mid-February 2023
Notification: End of February/Beginning of February 2023
For candidates from MSW and MA in Counseling Psychology departments:
Application deadline: April 7, 2023
Interviews: Mid-April 2023
Notification: End of April 2023