Promoting Student Welfare & Campus Safety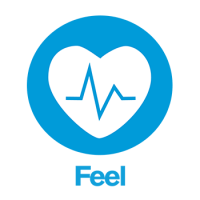 A message to all faculty and staff from ASU Counseling Services
At ASU we are committed to the success and well-being of our students. We recognize that many students are facing significant stressors in this their lives that can be exacerbated by certain times of the academic year and local, national, and global events.  While most students face life stressors with no significant problems, a small but significant portion of students may experience more serious mental or behavioral health issues as a result of stress. For these students, stress may be more likely to interfere with personal and academic goals. For some, stress may even result in thoughts of self-harm or suicide. As someone who interacts with students on a regular basis, you are in a pivotal position to identify behavior that may be of concern. Your expression of concern and empathy can be helpful to a student in distress and will ensure that students who are at risk are connected to support.
We are aware that it can be difficult to know when to be concerned about a student, especially for those who are not mental health professionals. Students experiencing stress or a sense of being overwhelmed may exhibit their problems in a variety of ways. While there is no "template" for identifying a concerning student, the following are some warning signs that may indicate distress or a significant emotional concern:
Marked nervousness, agitation, or irritability
Inappropriately aggressive or abrasive behavior
Excessive procrastination and/or poorly prepared work
Pattern of infrequent class attendance, little or no work completed
Apparent depression or lack of energy
Marked change in personal hygiene
Withdrawal, indecisiveness and/or confusion
Comments (written or verbal) that suggest thoughts about harming oneself, or any threats to another person.
Bizarre, alarming statements, or evidence that a student is engaging in dangerous behavior
If you find that you are concerned about a student, it is expected that you take steps to connect that student to resources. We encourage you, if possible, to speak directly to the student and express your concern.  ASU also expects you to seek consultation and share your concern about the student to the University resources below. We are here to help!
ASU Counseling Services is available to provide consultation anytime between 8 a.m. – 5 p.m, Monday thru Friday at 480-965-6146. This number will connect you to any of our four campus locations. After business hours, call the EMPACT ASU-dedicated hotline at 480-921-1006
Student Advocacy and Assistance in the Dean of Students office guides students in resolving educational, personal and other difficulties by linking students with appropriate university and community resources
For emergency situations call the ASU Police Department (911) and click for more information about campus safety resources.
As always, there is no charge for any student to meet with ASU Counseling Services or the Dean of Students Office to discuss their concerns. ASU Counseling Services can waive any of our fees for service for any student with financial need.
We hope you find this information helpful. If you have any questions please do not hesitate to contact me. Thank you for all of the work you do to support the success and well-being of our students.
Aaron Krasnow, Ph.D.
Associate Vice President and Director
ASU Counseling Services
ASU Health Services
aaron.krasnow@asu.edu