Semester Stress & Anxiety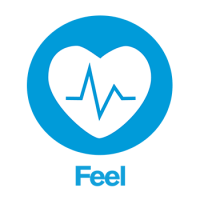 At ASU we are committed to the success and well-being of our students. Many students are facing significant stressors in their lives which can interfere with personal and academic goals. For some, stress may even result in thoughts of self-harm or suicide. 

We are aware that it can be difficult to know when to be concerned about yourself or another student, especially if you are not a mental health professional.  Your experience of stress or a sense of being overwhelmed may exhibit in a variety of ways. While there is no template, the following are some signs that may indicate distress or a significant emotional concern:
Marked nervousness, agitation or irritability
Withdrawal, indecisiveness and/or confusion
Inappropriately aggressive or abrasive behavior
Excessive procrastination and/or poorly prepared work
Pattern of infrequent class attendance, little or no work completed
Apparent depression or lack of energy
Marked change in sleep patterns or personal hygiene
Comments (written or verbal) that suggest thoughts about harming oneself, or any threats to another person
Bizarre, alarming statements or evidence that a student is engaging in dangerous behavior
If you find that you need help or are concerned about another student, it is important to know that there are steps you can take and resources available to support you. For yourself we encouage you to reach out to any of the resources below to help.  If you are concerned about a friend, we encourage you, to speak directly to them and express your concern. Be specific and remind them you are talking to them because you care.
As always, there is no charge for any student to meet with a counselor to discuss their concerns or service needs. We also can waive any of our fees for service for any student with financial need.

We hope you find this information helpful. If you have any questions please do not hesitate to contact us.
--The staff of ASU Counseling Services